The Definitive Playbook Series for the Interiors Industry
Your clear roadmap to drive sales-ready, momentum-charged results.
Get the Secret to Analog + Digital Success
A simple framework for the interiors industry. Finally.
In the past, most B2B activities were either analog or digital. In the near future, there's nothing that won't touch some component of digital. And digital stuff can be...intimidating. But consider:
What used to take up 80% of a sales' reps time – face time with clients – is now down to half

71% of design professionals say their biggest challenge is getting in touch with new prospects

2 out of 3 buyers opt for digital self-service*
Don't get lost in the overwhelm.
Our step-by-step e-courses and playbooks provide easy-to-implement tactics to help you adapt quickly, maximize impact, and equip your teams to thrive.
Specifier Personas for the Design Industry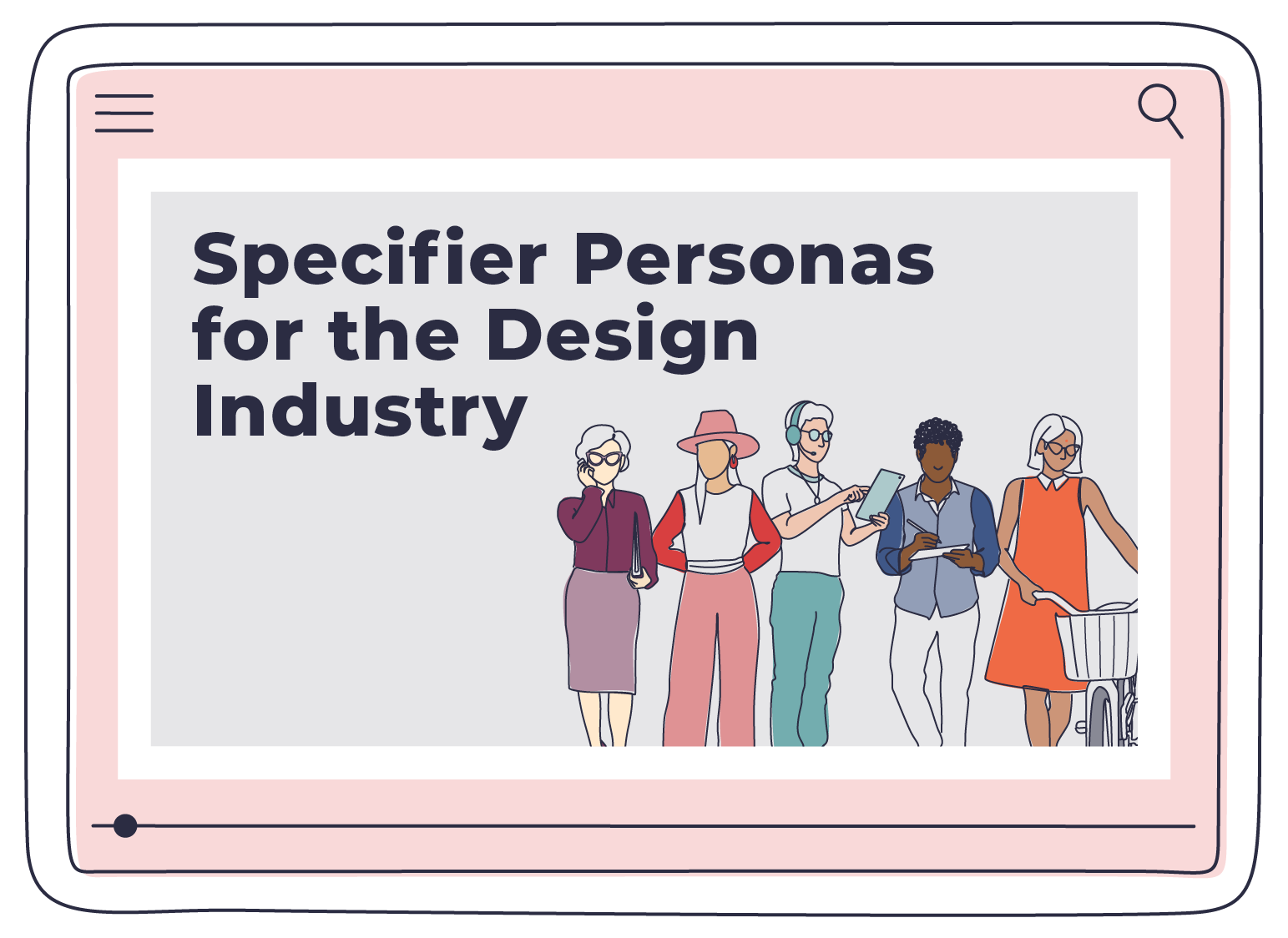 PLAYBOOKS + ECOURSE
Specifier Personas for the Design Industry
Learn to anticipate specifier needs with 5 key personas, 10 phygital journey tactics, and 50 client retention strategies, while gaining exclusive access to valuable industry research and data. Perfect for both novice and seasoned designers seeking to win more business. Take your customer focus to the next level with:
5 Key Specifier Personas: Access valuable specifier insights + data
Universal Phygital Journey: Craft seamless physical and digital experiences
Ideal Audience Research: Get survey insights straight from your target market
50 Proven Strategies: Implement to attract and retain design clients
See the Playbook
10 Tectonic Shifts for the Interiors Industry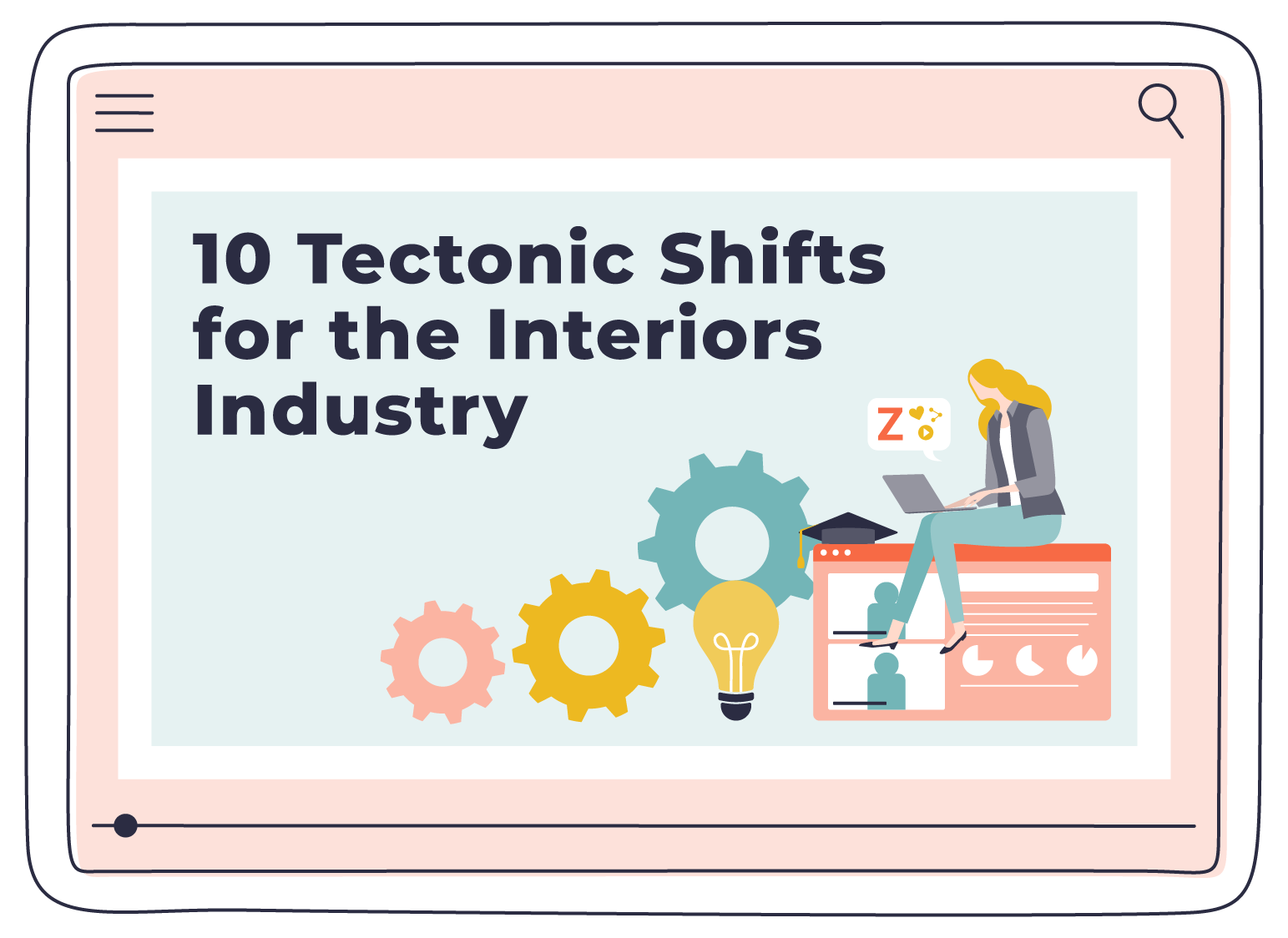 FREE ECOURSE
10 Tectonic Shifts for the Interiors Industry
Whether you are a design firm, manufacturer, distributor, or anything in between, this course guides you through the leading indicators of where our industry is headed, and a framework for how we can prepare our organizations to stay competitive for the future, with a focus on:
Mitigating Future Disruption: Empowering your path to resilience
Modern Function Alignment: Adapting to blurred regional boundaries
Enhancing Sustainability: Elevating with social consciousness
Harness Success with Gen Z: The key to workplace revolution
Take the Course
100 Ways to Revolutionize the B2B Sale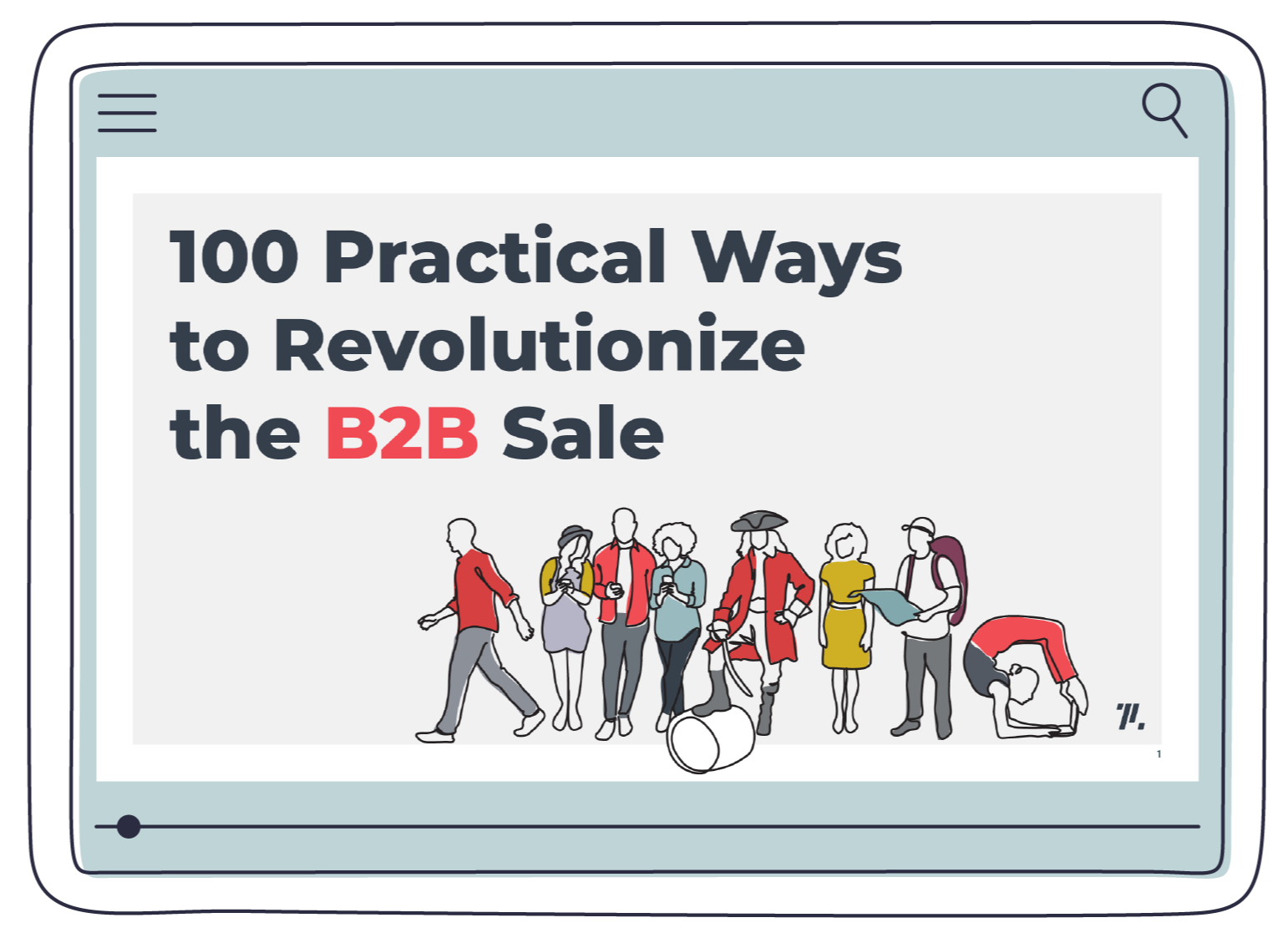 PLAYBOOK + ECOURSE
100 Ways to Revolutionize the B2B Sale
Ready to ditch the learning curve and get on the fast track to closing more deals? You need our most popular playbook to date. Accelerate success with step-by-step solutions you can implement today to grow your influence, instill trust, and increase sales in these key areas:
Networking: Create customer-centric connections with digital touchpoints
Lead Generation: Attract and convert new prospects with ease
Communication: Get instant-win processes so you can do more with less
Customer Experience: Discover the key to a frictionless experience
Business Growth: Scale your success with research-backed growth tactics
Get the Playbook
How to CEU: Interiors Industry Guide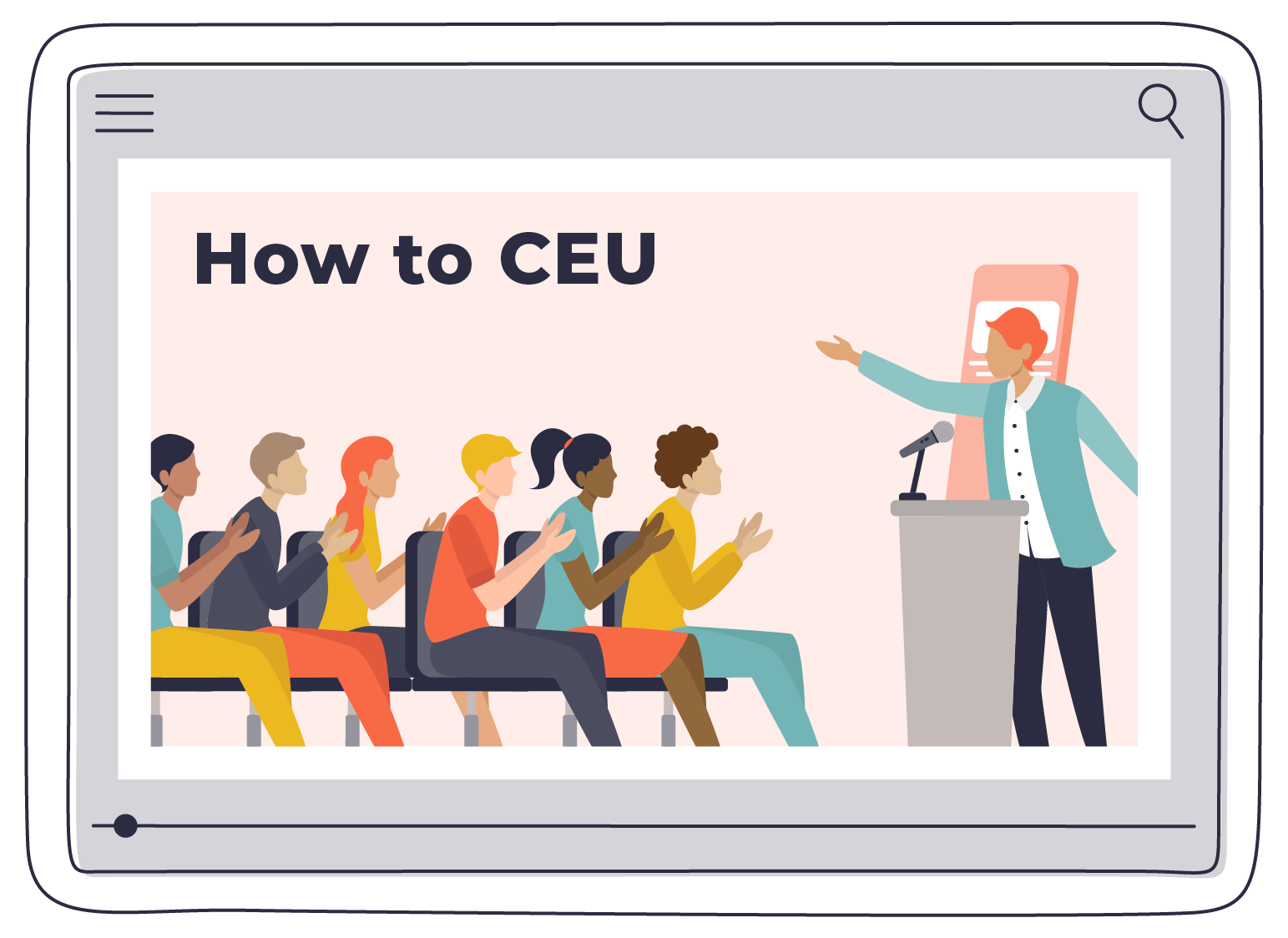 FREE ECOURSE
How to CEU: Interiors Industry Guide
Catch the attention of busy designers using CEUs, establish your brand's thought-leadership, and grow product awareness efficiently. Whether you're new to the A&D industry or looking to enhance your influence, this course is your key to unlocking success and maximizing your impact in these fundamental areas:
A&D Firm Access: Get your foot in the door and gain new opportunities
Boost Your Thought Leadership: Strengthen and amplify your brand's position
Optimize Product Awareness: Maximize your budget while growing awareness

Storytelling Mastery: Master the art of memorable presenting
Strategic Outreach: Developing an effective promotional strategy
Take the Course
Hone Your A&D Strategy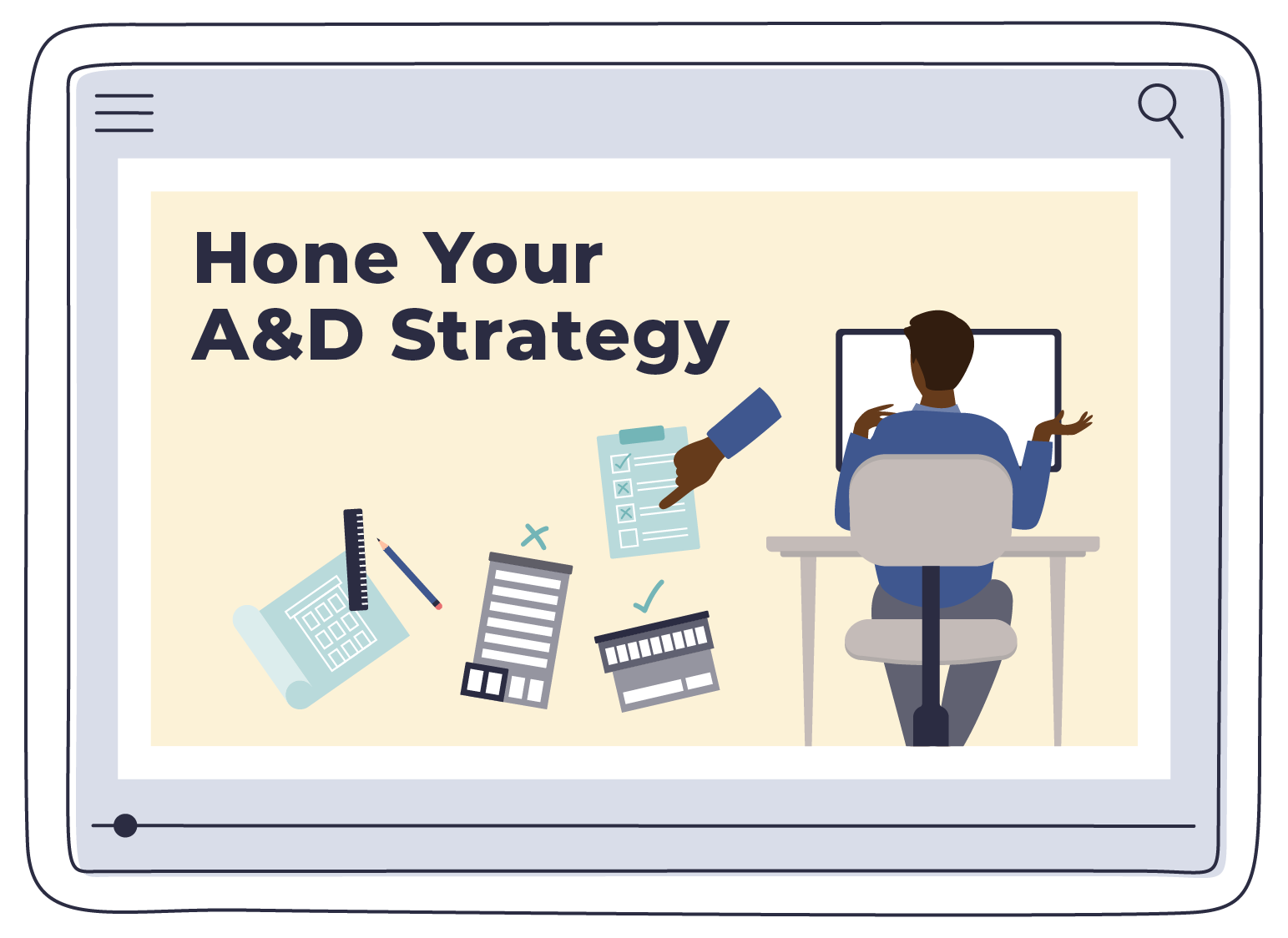 PLAYBOOK + ECOURSE
Hone Your A&D Strategy
Grow your skillset and influence your sales with our guided expert videos and downloadable worksheets designed to help you hone your A&D strategy. Master the art of the A&D sale with our full 101 and 201 series in one helpful, on-demand course covering core topics such as:
Impactful Engagement: Establish meaningful connections with A&D professionals
Maximizing Impact: Discover the right activities for a lasting impressions
Guide to Best Practices: Everything you need to know about industry best practices

Accelerate Your Influence: Evaluate regional targets for optimal growth
Sales Success Secrets: Unlock the skills and strategies to A&D selling
Preview the Course
5 Days, 5 Ways to Better B2B Sales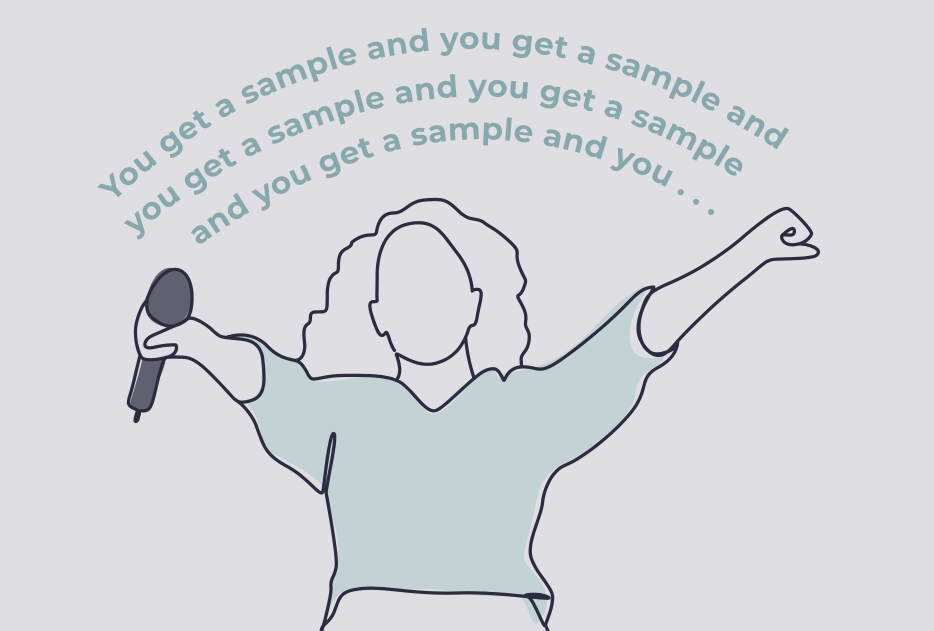 FREE E-GUIDE
5 Days, 5 Ways to Better B2B Sales
Revolutionize your B2B sales with 5 simple tactics to help you strengthen your sales strategy. In this free preview, you'll discover:
Exactly what specifiers want from their reps (yep, they told us!)

How to differentiate your brand to gain a competitive edge

A unique team-approach strategy to WOW your clients

How to tip the scales of growth in your favor

The 5-second trick to establishing a thought leadership position
Get the Free E-Guide
The Roadmap You've Been Waiting For
Our Playbooks Are For You If...
You're working diligently but secretly feel intimidated by digital tactics (We've been there).
We break each action idea into bite-sized steps so that even the most tech-averse team member will feel informed and empowered to try our tested techniques. Plus, there are plenty of new takes on traditional tactics to enhance your established strategies. You can definitely do this.
You've been putting in the time but struggle to find solutions that work with the shifts in our industry.
Our playbooks take the guesswork out of the equation, saving you time and stress. You know where you want to go – our playbooks show you how to get there, faster.
You like to stay ahead of the curve – and ahead of the competition.
Want to be at the forefront of new thinking and try out new tactics with a beta-test mindset? The all-in-one playbook package is perfect for a trendsetter like you. It's everything you need to win in one must-have resource. Checkmate.

You want more than just big ideas. You need practical exercises to put into action.
Our step-by-step solutions help you work smarter – not harder – with practical applications you can put into effect immediately.
You want to look like a rockstar at work.
Our playbooks are your secret weapon for instant wins. Pop one of the Action Cards in your next presentation to totally wow the room. Who's up for a promotion now? You are, you revolutionary rockstar.*
*results may vary, promotions not guaranteed.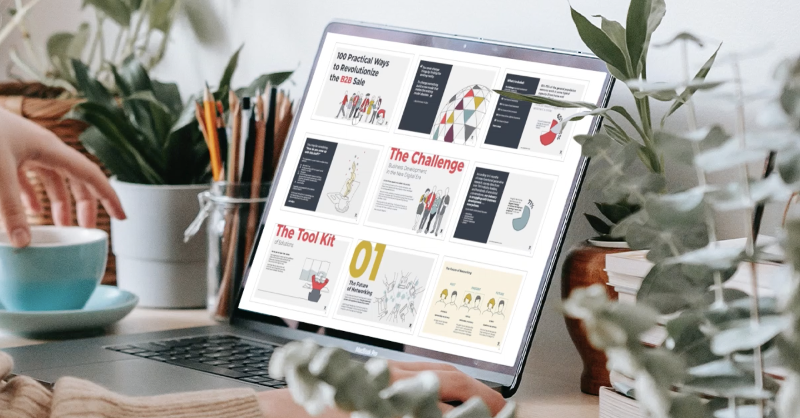 Proceed With Confidence
Your Go-To Resource
Customer Success Spotlight
What People Are Saying
"It's been hard for our teams to navigate the fast changing sales landscape. The playbook has made change easier by giving us bite-sized actions that we can see immediate results from. It's awesome."
"Amazing! We will be taking one page from the playbook on our bi-weekly team call, implementing the ideas for two weeks and then giving an update on if that activity was successful."
"Fantastic insights and really fun content - the team is still talking about how great it is!"
"100 Ways to Create a Phygital Sales & Marketing Strategy is well packaged and loaded with valuable insights. Nicely done!"
Frequently Asked Questions
How are these different than other B2B playbooks out there?
These are not your average B2B idea books – our playbooks are curated for the B2B professionals in the interior design industry, with strategies built with your target market in mind. At ThinkLab, we have over 100+ years of combined A&D and manufacturer experience behind our methodology. We developed the tactical solutions in our playbooks through months of generative research, survey data, and focus groups with cross-functional teams of architects and designers, corporate real estate, manufacturers and end users.
Will this playbook help me if I am in sales/marketing/product development/biz dev?
Absolutely. Each organization/team is starting from a different place. Our playbooks are structured to allow your business to personalize the journey that's right for you with applicable takeaways for your sales, marketing, product development and business strategy teams.
Can we share the playbooks within our organization?
It's definitely do-able. While your individual playbook purchase is meant for single-use, we do also offer an enterprise license so that you can use the content across your organization to support the success of your teams – just reach out to our team if you'd like more information on our enterprise license option!
How can we use the playbooks effectively?
The techniques found in the playbook are not meant to add more tasks to your to-do list – in fact, it's just the opposite! The playbook provides a framework so that you can streamline, automate, and accelerate. A few implementation ideas we recommend:
Starting team meetings with a playbook prompt
Distributing to team members for asynchronous application
Pairing with a workshop for an interactive sales meeting experience
Featuring an idea in your internal newsletter (Want it done-for-you? Our bundle package comes with 50 pre-written pieces of playbook newsletter content for your convenience)
Will I get any 1:1 support from ThinkLab?
The great thing about our playbooks is that you can use them DIY-style to provide done-for-you strategic support to your teams or you can opt to pair them with a curated, facilitated workshop for a guided experience. Our e-Courses playbooks come with guided videos from our team of experts to walk you through the entire process.
Back to top
Visit the On-Demand Library
Elevate your skills. Explore ThinkLab's extensive library of playbooks + eCourses today.